Select your timezone:
Maggie Green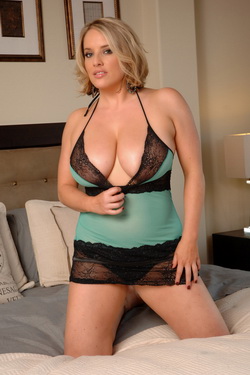 Next Show:
Fri, Aug 18, 2:00PM EDT
Maggie Green
All natural Score Magazine cover girl - loves to get down and dirty…she truly is The G-Cup Girl Next Door
Tasha Reign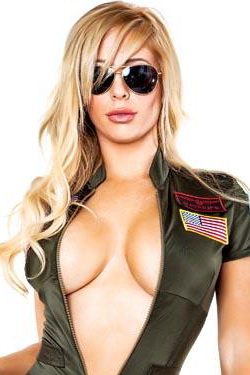 Next Show:
Fri, Aug 18, 3:00PM EDT
Reign on Me!
Blonde bombshell and self made porn entrepreneur Tasha is bringing sexy back!
Julia Ann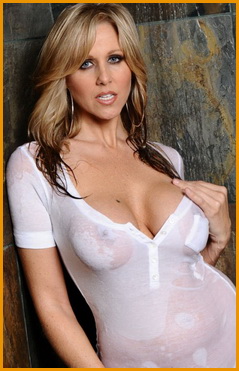 Next Show:
Fri, Aug 18, 4:00PM EDT
Milf Mania
Libra baby Adult film actress. Human Being. A sucker for love. Award winning Adult Film Actress!
Jenevieve Hexxx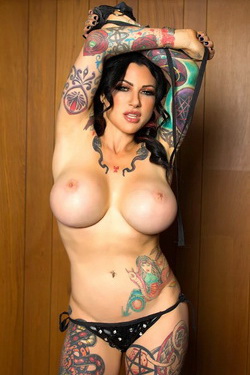 Next Show:
Fri, Aug 18, 6:00PM EDT
Jen Hexxx Fetish freaky
Greetings luv muffins! I miss you all! I'll be back from fetish con and feeling soooo freaky and ready to live out your seductive sexxxy desires and fetishes! See you sooo sooon! Save me your cum!
Erika Xstacy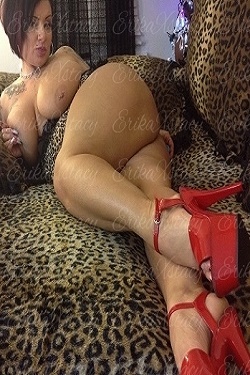 Next Show:
Fri, Aug 18, 7:00PM EDT
Erika Xstacy
Fridays Night Lights! Lets enjoy wine time at the end of the week. There is no telling what can happen in a room full of sexual imaginations Meet me @ 7 with a glass of your favorite drink in one hand and whatever you want you want in the other
Emily Rain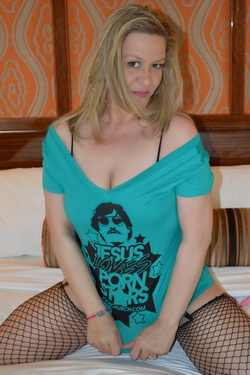 Next Show:
Fri, Aug 18, 8:00PM EDT
Fishnet Fridays
Just your typical naughty squirting horny milf next door that loves it when you watch her get off!
Samantha 38G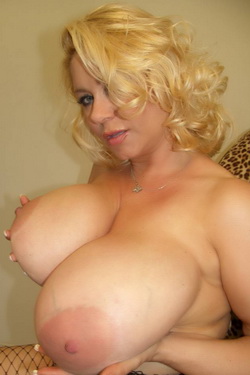 Next Show:
Fri, Aug 18, 9:00PM EDT
Doin My Own Thang
Check out my all new site done by MOI! Doing what I want when I want how I want! Check me out!
Honey White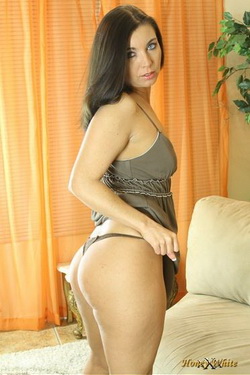 Next Show:
Fri, Aug 18, 11:00PM EDT
Fantasy Friday
Southern Belle raising Hell in Sin City
Chellie DD
Next Show:
Sat, Aug 19, 12:00AM EDT
The English Seductress
Curvy Chellie is ready to Tease you into a Hot Frenzy and make you realize what you've been missing ;)
Nilous PlayPen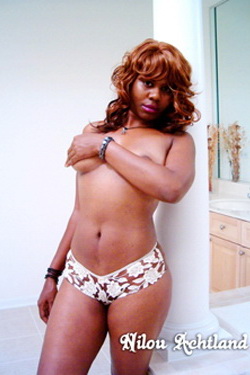 Next Show:
Sat, Aug 19, 5:00PM EDT
Nilous PlayPen
Your Canadian Fuck Toy is here! Multiracial, Crazy, Sexy, Cool obsession for men, women & couples!!!
Mandy Tyler
Next Show:
Sat, Aug 19, 6:00PM EDT
Mandy Tyler
Classy and Nasty never looked so good! Making homemade porn for over 18 years!
Shandafay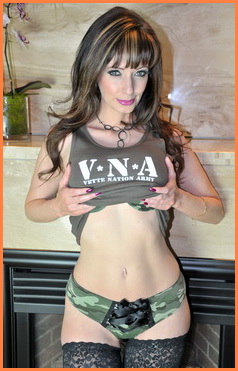 Next Show:
Sat, Aug 19, 7:00PM EDT
Shandafay
Your sexy girl wearing her favorite pantyhose/garter to tease and please your hard cock!
ErotiqueTV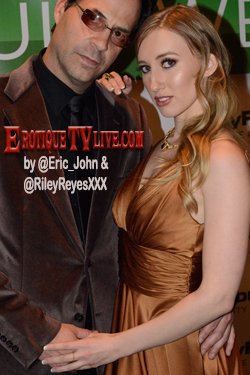 Next Show:
Sat, Aug 19, 9:00PM EDT
ErotiqueTV
Every week we do hardcore live shows featuring Eric John and various pornstars!
Sammi Ross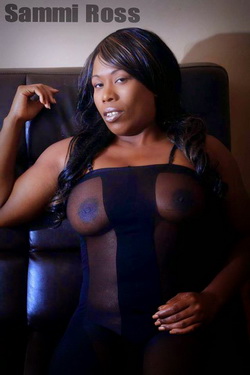 Next Show:
Sat, Aug 19, 11:00PM EDT
Sammi's World
Welcome to my naughty world :)
Hot Wife Rio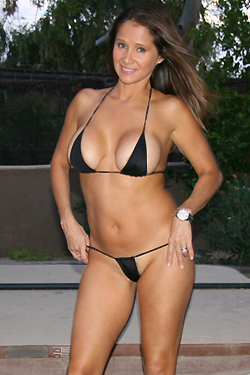 Next Show:
Sun, Aug 20, 1:00PM EDT
The Church of Rio
I share every aspect of my sex life with you, from real life experiences to all my fantasies.
Trinety Guess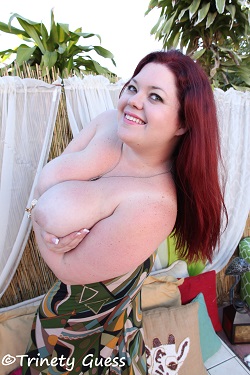 Next Show:
Sun, Aug 20, 2:00PM EDT
Trinety Guess
Pleasantly Plump in All the right places! Teasing you is my Pleasure
Monica Milf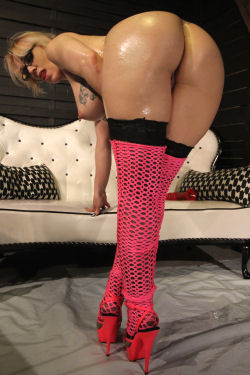 Next Show:
Sun, Aug 20, 5:00PM EDT
Live from Norway
Join my sinfulsunday. The horniest norwegian milf, these themed shows rock! I am uncensored and unfiltered!
Lauren Phillips
Next Show:
Sun, Aug 20, 7:00PM EDT
Lauren Phillips
Tall Sexy Redhead Nympho! The GIRL NEXT DOOR with a WILD SIDE. Let me bring your fantasies to reality!
Kimmie Kaboom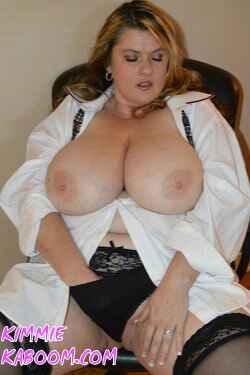 Next Show:
Sun, Aug 20, 9:00PM EDT
Kimmie KaBoom
Cum BOOM with Kimmie KaBoom
Nicky Ferrari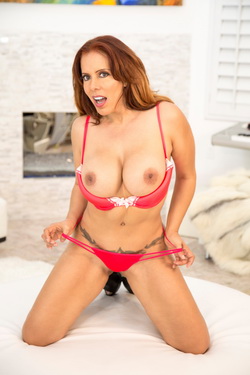 Next Show:
Mon, Aug 21, 12:00AM EDT
Say it in Spanglish
With a unique latin beauty Nicky Ferrari is one of the sexiest MILFs in the world.
Charlee Chase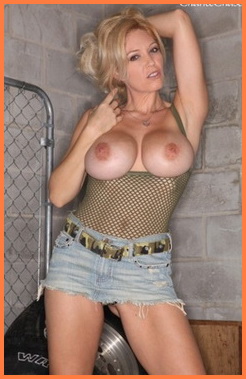 Next Show:
Mon, Aug 21, 12:00PM EDT
Charlee Chase
Queen of the fetish models, puffy coats, hairwashing, chocolate, balloons, handjobs and of course, good old fashion sucking and fucking! Join me for my camshows which are always interesting!
Vicky Vette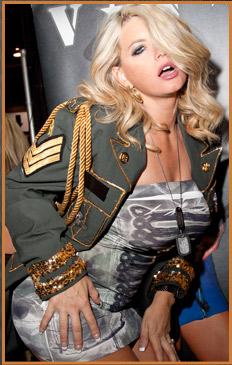 Next Show:
Mon, Aug 21, 4:00PM EDT
Vicky and Victoria
The long awaited camshow with Vicky Vette and Victoria Banx! Don't miss this one time only show! It's gonna be a doozy!
Cristi Ann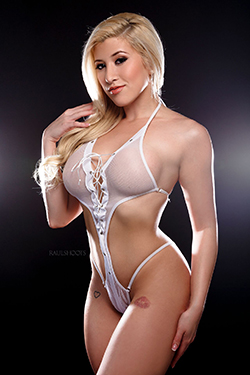 Next Show:
Mon, Aug 21, 5:00PM EDT
Club Cristi Ann
Hi Guys ! It's Cristi Ann ! Your favorite petite blondie with an adorable smile ! I'm an exotic mix of Cuban and Vietnamese with a huge sexual appetite and a natural entertainer . During my cam show , you will always find me dancing , stripping and show off my curvy body for your pleasure . My cam show is not only entertaining but a wonderful opportunity for me to chat with fans and make new friendships ! Can't wait to have fun with you all! XOXO
Sabrina Castello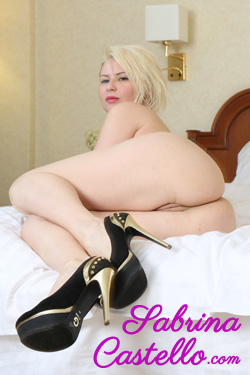 Next Show:
Mon, Aug 21, 6:00PM EDT
REAL ME
LIKE IT OR NOT HERE YOU GET TO KNOW THE REAL ME
Puma Swede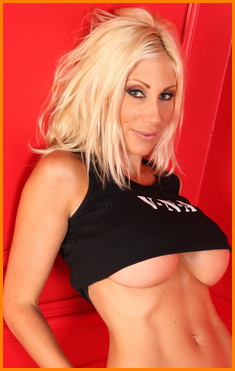 Next Show:
Mon, Aug 21, 7:00PM EDT
Puma's Crazy Land
Ridiculous sense of humor, hot sexy bitch Puma Swede, she loves sex and it shows.
Dawn Marie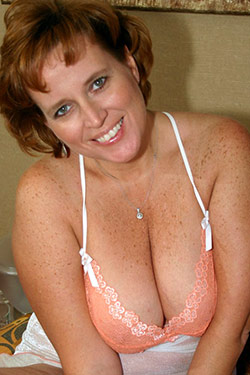 Next Show:
Mon, Aug 21, 8:00PM EDT
Dawn Marie
My name is Dawn Marie and yes that is my real name. I have been naked online for 16 years!
Betty Bang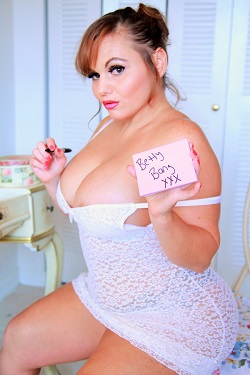 Next Show:
Mon, Aug 21, 9:00PM EDT
Betty Bang
If you love curvy fun girls , I'm your girl! My site satisfies many fetishes- feet , bbw, food stuffing , balloons, Girl/Girl, Boy/Girl & more!
LoneStar Angel
Next Show:
Mon, Aug 21, 11:00PM EDT
LoneStar Angel
I enjoy dirty talk, sucking cock, squirting and taking your cum. lol.
Rita Daniels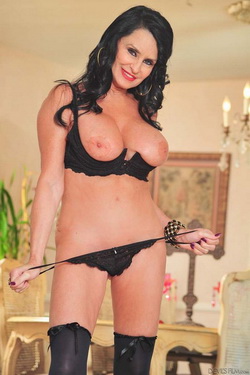 Next Show:
Tue, Aug 22, 11:00AM EDT
Squirting Milf Rita
SQUIRTING Milf Cougar! Mature, sexy cock-a-holic who loves a cum cocktail, join me for hot sexy playful fun!
Nina Kayy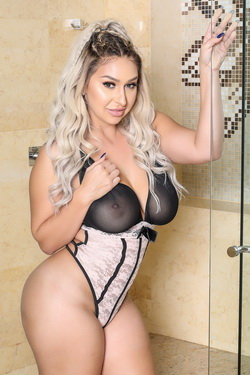 Next Show:
Tue, Aug 22, 1:00PM EDT
Nina's World
Welcome to my world! I'm a different person every day and my moods change. I make no promises on my shows and every week is something different. So make sure you log in and see what surprises I have coming!
Leona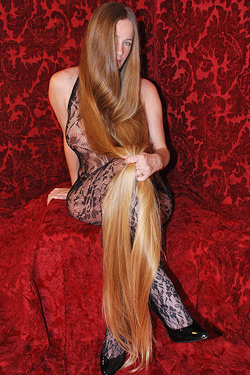 Next Show:
Tue, Aug 22, 2:00PM EDT
Long Hair Diva
Indulge your fantasies, lust & love for my LONG beautiful hair! Bet you never thought of doing THAT with hair!
Sophie Dee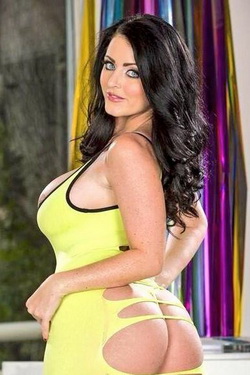 Next Show:
Tue, Aug 22, 4:00PM EDT
Chat with Sophie
Hardcore big butt, british babe Sophie says "Lips, tits, pussy or ass, stick it where you want!"
Alexis Golden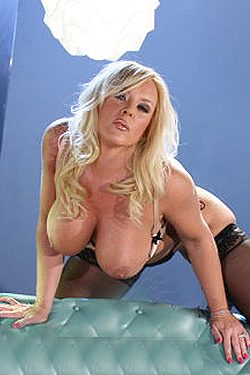 Next Show:
Tue, Aug 22, 5:00PM EDT
Let us be Real!
I'm a REAL-life MILF, Cougar & Swinger ... Part-time porn chick. Let's be REAL!
Rubber Doll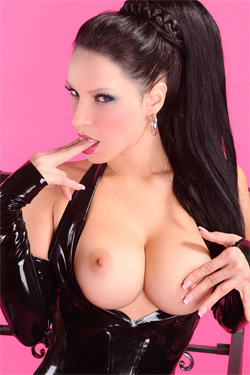 Next Show:
Tue, Aug 22, 9:00PM EDT
Rock it with Rubber Doll
What's your fetish? Get ready for non-stop kinky fun with International Fetish Model and Performer, RubberDoll!
Adrian Morgan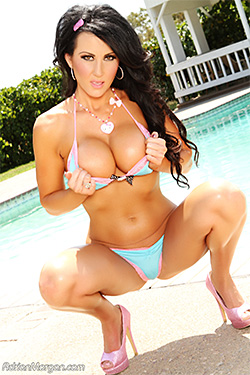 Next Show:
Tue, Aug 22, 10:00PM EDT
All About Adrian
Busty brunette bombshell with a huge helping of naughty!
Alex Legend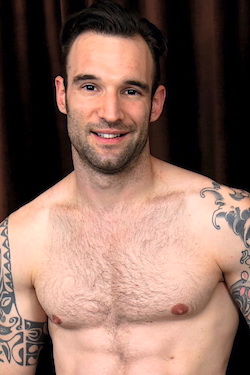 Next Show:
Wed, Aug 23, 12:00AM EDT
The Man The Myth
Welcome to my weekly live show! Have you ever wondered what it's like to be male talent in LA banging the hottest stars? It doesn't suck! Come spend an hour with me each week and ask me anything you want! The first part will be a Q&A and the second will be a male solo live show unless advertised otherwise. Once a month I'll do a special live show with the hottest porn girls!
Rose Black
Next Show:
Wed, Aug 23, 12:00PM EDT
Play in the Roses
Silly, Southern, MILF, let's see what shenanigans we can get into. If you can keep up. ;)
Sally Dangelo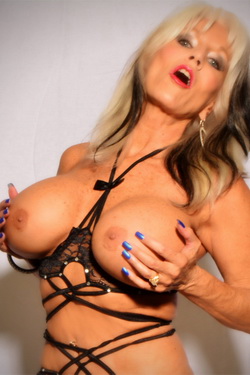 Next Show:
Wed, Aug 23, 2:00PM EDT
Wicked Wednesday
Born dirt poor in the hills of TN, Sally learned how to use her Dolly Parton qualities to her benefit!
Gabby Quinteros
Next Show:
Wed, Aug 23, 3:00PM EDT
Gabby Quinteros
Also known as Mexi-milf Gabby is one hot tamale! Pornstar and exotic dancer, come watch!
Kimber Lee
Next Show:
Wed, Aug 23, 4:00PM EDT
Kimber Lee
Young Kimber will blow more than just your mind in her hot live show! Come join VNA's cutest addition!!
Penny Pax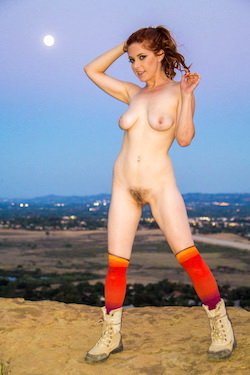 Next Show:
Wed, Aug 23, 5:00PM EDT
Penny Pax
AVN Best Actress Penny Pax is all natural and ready to please... she's been known to do a dirty thing or two. Meet her online right here!
Kelley Cabbana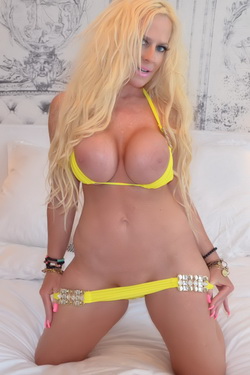 Next Show:
Wed, Aug 23, 6:00PM EDT
Kelley Cabbana
Blonde Bombshell Naughty Big Tits and Ass . AVN cam girl nominee and former playboy TV host, NOW XXX!
Sunny Lane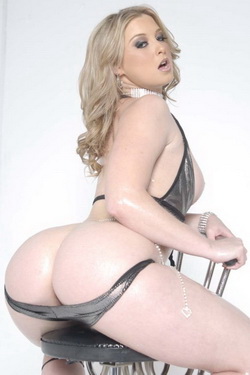 Next Show:
Wed, Aug 23, 9:00PM EDT
Its Always Sunny!
It's Always Sunny, when you come down Sunny's Lane :)
Lelu Love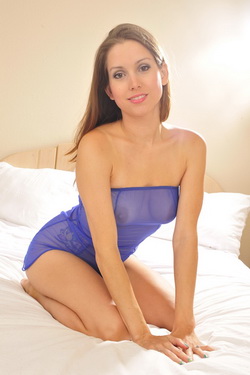 Next Show:
Wed, Aug 23, 10:00PM EDT
Lelu Love
You don't need a wife, or girlfriend, or hooker or escort - Just let me be your virtual girlfriend!
Daisy Destin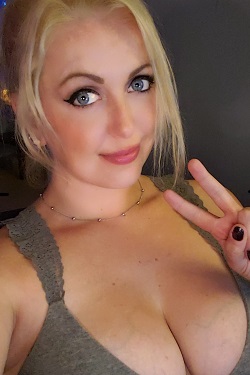 Next Show:
Thu, Aug 24, 12:00AM EDT
Country Style
What happens on the farm, stays on the farm!
Jackie Synn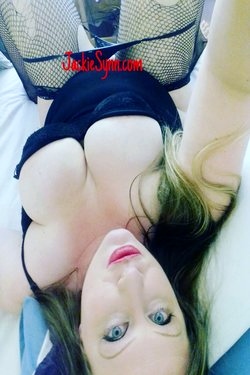 Next Show:
Thu, Aug 24, 2:00PM EDT
Jackie Synn
I love to oil up my ass & huge tits for you to worship. I'm an expert at dirty talk, CEI, JOI, cuckold, financial domination, femdom, fetishes, gagging, & role play- I'm very open minded. I will get into your head, I will make you addicted.
Kristi Maxx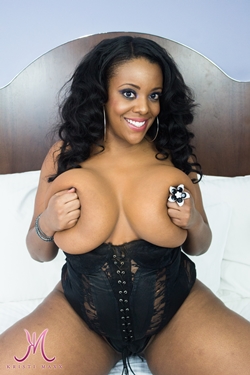 Next Show:
Thu, Aug 24, 6:00PM EDT
To the Maxx
26, College Graduate. Busty, Ebony Goddess with HUGE Natural Tits
Reyna Mae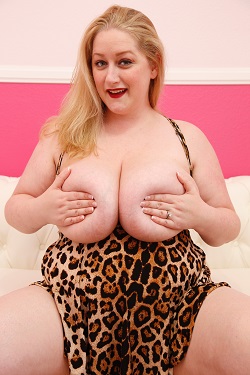 Next Show:
Thu, Aug 24, 7:00PM EDT
Reyna Mae
Pornstar, college grad, & camgirl on the net since 2003. I'm brainy, curvy 7 sassy with all natural size 36K breasts.
Sara Jay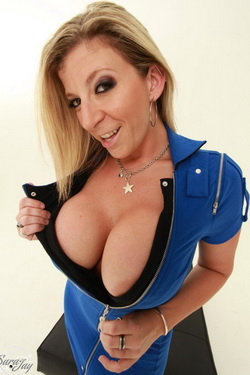 Next Show:
Thu, Aug 24, 8:00PM EDT
Booty on Duty
You never know who will show up on cam with me, I do solo, bg and gg and IR shows!
Maxine X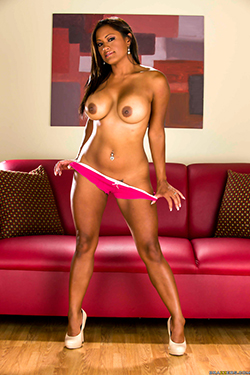 Next Show:
Thu, Aug 24, 9:00PM EDT
Maxine X Asian Squirter
Hi, I'm Maxine X, DDD, Asian Porn Star from Canada. I'm an exhibitionist who loves to get wet and kinky for you. Cum enjoy my sexy show!
DirtyLittleHolly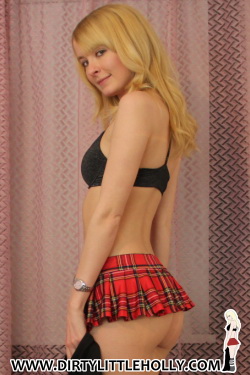 Next Show:
Thu, Aug 24, 10:00PM EDT
Get Dirty!
I am always ready to play! Find out just how dirty this little girl can be!
Platinum Puzzy
Next Show:
Thu, Aug 24, 11:00PM EDT
Platinum Puzzy
Jamie Foster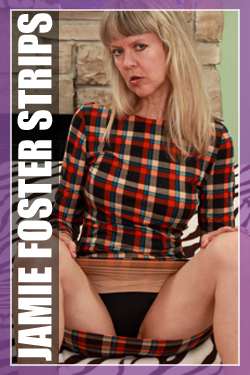 Next Show:
Fri, Aug 25, 12:00AM EDT
Jerk4Jamie
Jamie is your shit-talking stepmom, skinny, natural boobs and very real. Tune in Thursdays for family secrets and cougar tips. Feel free to cum on cam but no pressure!
Jelena Jensen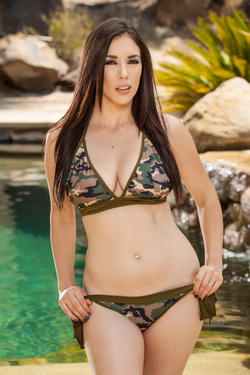 Next Show:
Fri, Aug 25, 4:00PM EDT
Jelena Jensen
Penthouse Pet, Playboy Model, AVN/Xbiz Winner...come check out my natural 32F's!
Rome Major
Next Show:
Fri, Aug 25, 10:00PM EDT
Rome Major Coming Soon
Woot Woot! Rome Major has joined the VNA! You guys are in for a special treat!
Jemma Valentine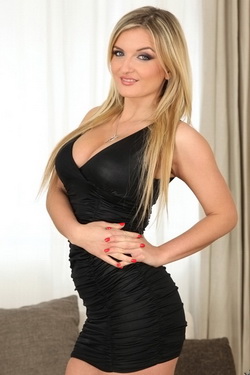 Next Show:
Sun, Aug 27, 12:00PM EDT
Jemma Jam
I'm a very fun, open-minded girl who loves teasing, pleasing & interacting with my fans.
ItsCleo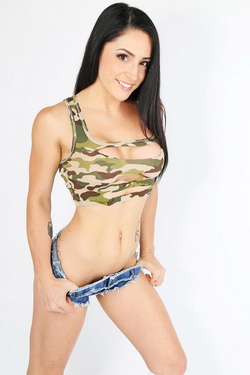 Next Show:
Mon, Aug 28, 4:00PM EDT
Expect the Unexpected
I do crazy live webcam shows for VNA members shows and also on MyFreeCams - Expect the Unexpected!
Deauxma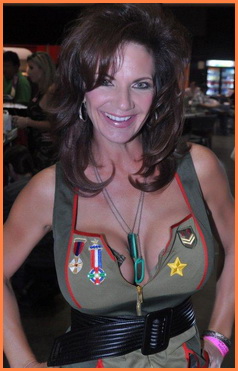 Next Show:
Mon, Aug 28, 9:00PM EDT
Double D Mondays
Mature busty brunnette Deauxma pronounced Doo-me, I"m from Texas and proud of it!
Samantha Grace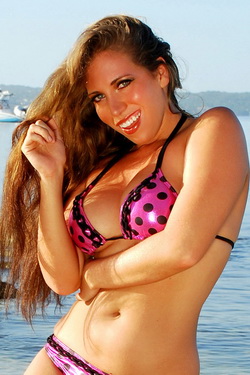 Next Show:
Thu, Aug 31, 4:00PM EDT
Thursday Afternoon!
I make Thursday Afternoons something to look forward too. Sneak off and have a little fun in the middle of the day!
Alina Wang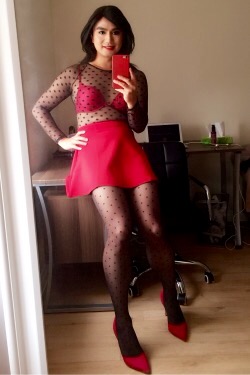 Next Show:
Fri, Sep 1, 12:00PM EDT
T-girl pantyhose
I am a sensual accomodating and loving Asian t-girl. I love wearing pantyhose. Want all your nylon fantasies fulfilled by a beautiful t-girl? Join me now!
Nikki Benz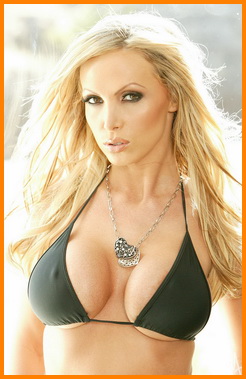 Next Show:
Mon, Sep 4, 10:00PM EDT
Nikki Benz
Penthouse Pet, AVN crossover star nominee, adult actress and glamour model, take the Benz for a ride!
Maria Moore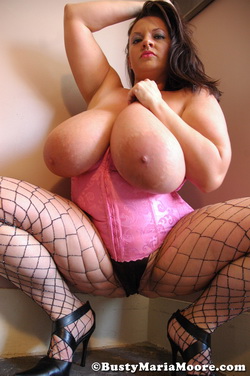 Next Show:
Tue, Sep 5, 12:00PM EDT
Maria Moore
If you love MILF's, huge natural 36K boobs, amazing plump rumps, who cannot get enough sex, you will love me!
Fucked Feet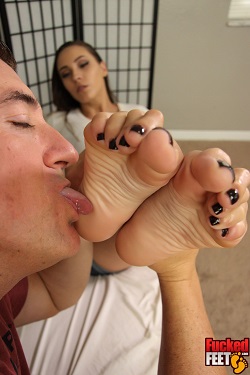 Next Show:
Tue, Sep 12, 3:00PM EDT
Feet Glorious Feet
Foot Fetishists unite! (others are welcome too, heheh). These cams will showcase the most beautifull feet you have ever seen!
Carmen Valentina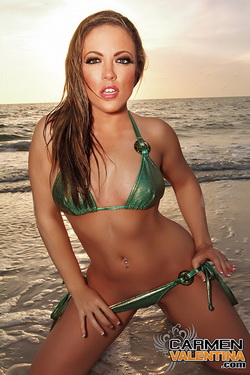 Next Show:
Wed, Sep 20, 7:00PM EDT
My Toy Show
Our little girl is growing up! The baby of the VNA Carmen is usually naked in 5 min, lol...
Samantha Rone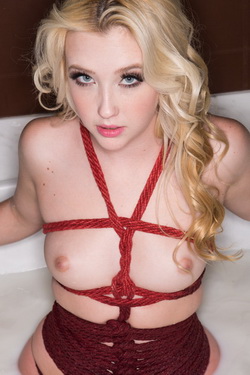 Next Show:
Thu, Sep 21, 3:00PM EDT
Samantha Rone
I'm so glad to be here in the VNA! Please check out my brand new website just launched! www.BlownByRone.com and prepare to be blown away! I look forward to fun and exciting shows and getting to know all the members!
AllAnalAlltheTime
Next Show:
Tue, Sep 26, 9:00PM EDT
It's Anal Time!
Brand New Show Debuting this month! It's all about the Ass! It will be Asstounding!
Rebekah Dee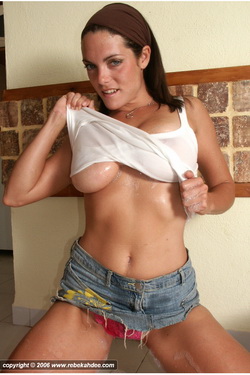 Next Show:
Fri, Nov 3, 3:00PM EDT
Tea with Dee
Sassy little minx from the UK - loves to do outrageous things!
Angelina Castro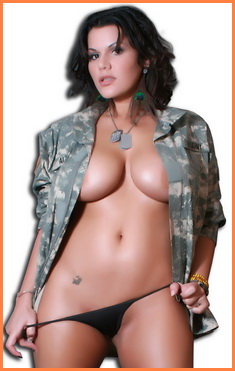 Next Show:
Thu, Dec 7, 5:00PM EST
The Cuban Hour
The best thing to come out of Cuba since the hand rolled cigar!
Louise Jenson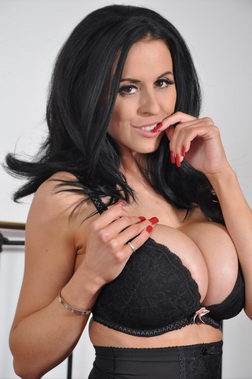 Next Show:
Tue, Jan 16, 4:00PM EST
Louise Jenson
Come watch my huge 30HH boobs bounce around
0