Select your timezone:
Charlee Chase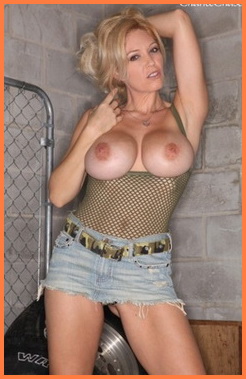 Next Show:
Mon, Dec 10, 12:00PM EST
!!! LIVE NOW !!!
Queen of the fetish models, puffy coats, hairwashing, chocolate, balloons, handjobs and of course, good old fashion sucking and fucking! Join me for my camshows which are always interesting!
Puma Swede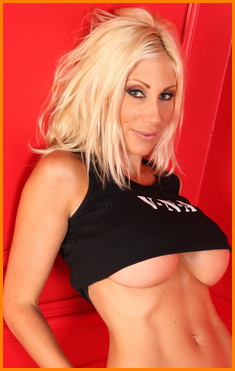 Next Show:
Mon, Dec 10, 1:00PM EST
Puma's Crazy Land
Ridiculous sense of humor, hot sexy bitch Puma Swede, she loves sex and it shows.
Trinety Guess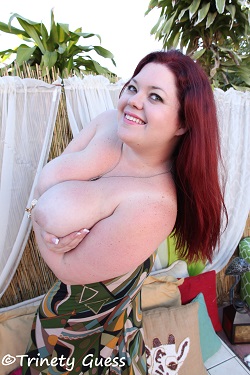 Next Show:
Mon, Dec 10, 2:00PM EST
Trinety Guess
Pleasantly Plump in All the right places! Teasing you is my Pleasure
Cristi Ann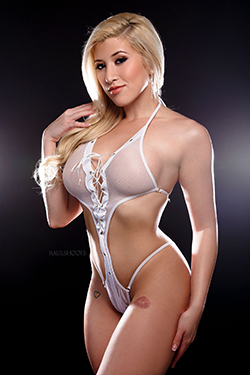 Next Show:
Mon, Dec 10, 5:00PM EST
Blondes Have More Fun
Hi Guys ! It's Cristi Ann ! Your favorite petite blondie with an adorable smile ! I'm an exotic mix of Cuban and Vietnamese with a huge sexual appetite and a natural entertainer . During my cam show , you will always find me dancing , stripping and show off my curvy body for your pleasure . My cam show is not only entertaining but a wonderful opportunity for me to chat with fans and make new friendships ! Can't wait to have fun with you all! XOXO
LoneStar Angel
Next Show:
Mon, Dec 10, 11:00PM EST
LoneStar Angel
I enjoy dirty talk, sucking cock, squirting and taking your cum. lol.
Rita Daniels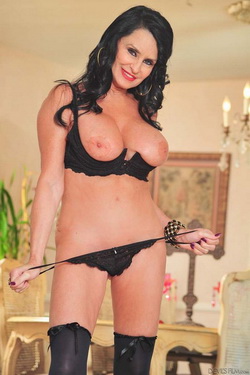 Next Show:
Tue, Dec 11, 11:00AM EST
Squirting Milf Rita
SQUIRTING Milf Cougar! Mature, sexy cock-a-holic who loves a cum cocktail, join me for hot sexy playful fun!
Maria Moore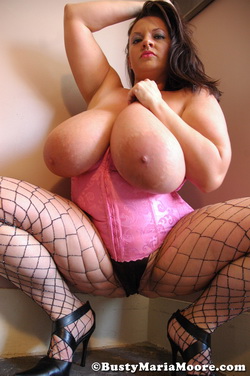 Next Show:
Tue, Dec 11, 12:00PM EST
Maria Moore
If you love MILF's, huge natural 36K boobs, amazing plump rumps, who cannot get enough sex, you will love me!
Fucked Feet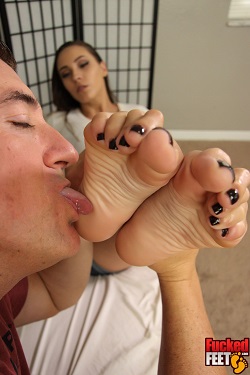 Next Show:
Tue, Dec 11, 3:00PM EST
Feet Glorious Feet
Foot Fetishists unite! (others are welcome too, heheh). These cams will showcase the most beautifull feet you have ever seen!
Rachel Storms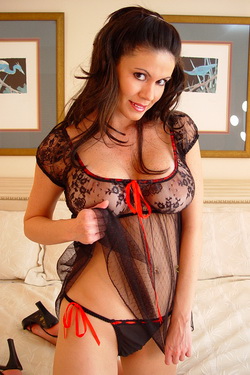 Next Show:
Tue, Dec 11, 4:00PM EST
Storms Rolling in...
Your favorite Storm of the week, time to get wet boys, forget the umbrella though, get naked!
Jenna Foxx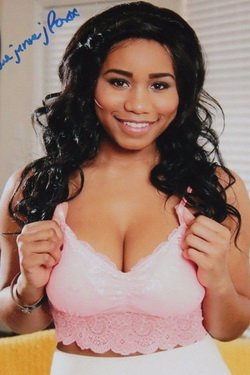 Next Show:
Tue, Dec 11, 5:00PM EST
get foxxedup
spend your sunday hour getting foxxy with me
Kink 305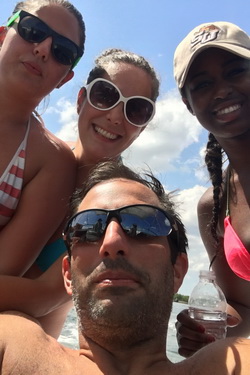 Next Show:
Tue, Dec 11, 6:00PM EST
Ladies Play
Ladies of the 305 area code come here to play with each other and sometimes with guests! Join us for an hour of sexy fun if you like it hot Miami style!
Leona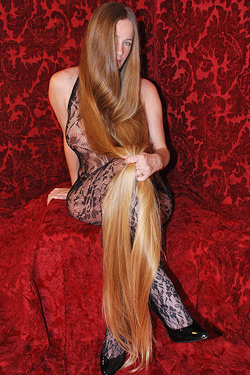 Next Show:
Tue, Dec 11, 7:00PM EST
Long Hair Diva
Indulge your fantasies, lust & love for my LONG beautiful hair! Bet you never thought of doing THAT with hair!
DirtyLittleHolly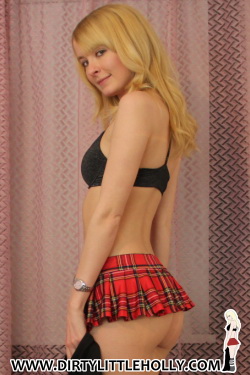 Next Show:
Tue, Dec 11, 8:00PM EST
Get Dirty!
I am always ready to play! Find out just how dirty this little girl can be!
Deauxma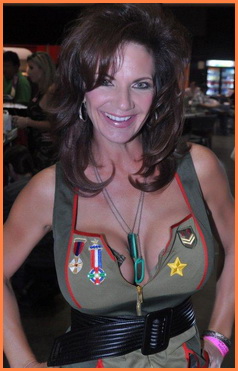 Next Show:
Tue, Dec 11, 9:00PM EST
Double DD's with Deauxma
Interact with Deauxma and her Double DD's! Sexy Lingerie shows, Let's get Wet Squirting shows, Sex Game/Triva shows, Back in the day Vintage shows and Sexy Guest Appearances! Come Join!!
Adrian Morgan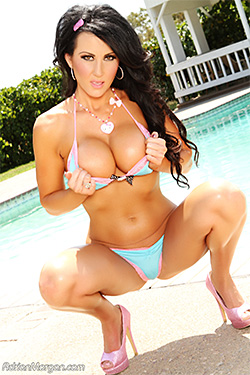 Next Show:
Tue, Dec 11, 10:00PM EST
All About Adrian
Busty brunette bombshell with a huge helping of naughty!
Kristi Maxx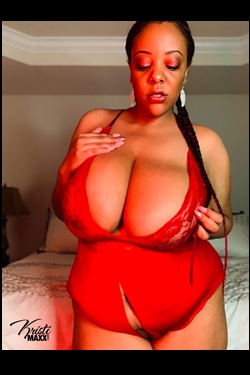 Next Show:
Tue, Dec 11, 11:00PM EST
To the Maxx
28, Busty, Ebony Goddess with HUGE Natural Tits,
Falicha Karr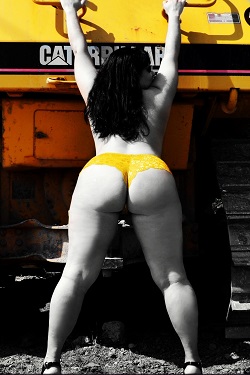 Next Show:
Wed, Dec 12, 11:00AM EST
Falicha Karr
Canadian Country Girl Gone Wild! All Natural, Curvy ,ddd's and bubble booty to Match . I luv Interacting with my Fans, cum join me xo :)
Payton Hall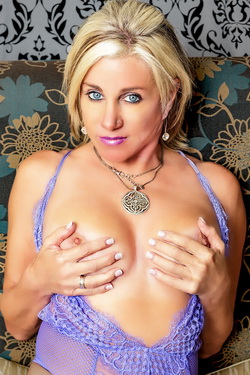 Next Show:
Wed, Dec 12, 12:00PM EST
Payton Hall
I'm naughty MILF / GILF that loves playing naked online and sex in general. I enjoy sexual fantasy and kinky play.
Vickie Jay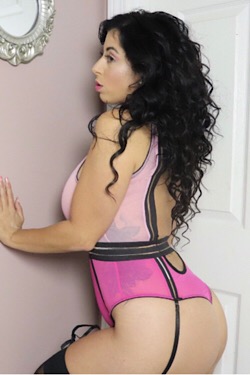 Next Show:
Wed, Dec 12, 1:00PM EST
Vickie Jay
Need a mid day break, spend it with me! I always play with lots of toys, cum hard and wear sexy little get ups! Just what you need to be clear headed for the rest of your work day!
Sally Dangelo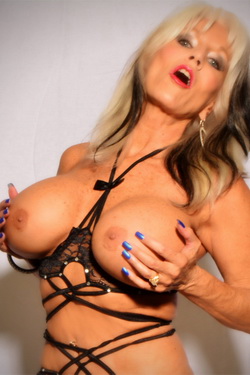 Next Show:
Wed, Dec 12, 2:00PM EST
Wicked Wednesday
Born dirt poor in the hills of TN, Sally learned how to use her Dolly Parton qualities to her benefit!
Gabby Quinteros
Next Show:
Wed, Dec 12, 3:00PM EST
Gabby Quinteros
Also known as Mexi-milf Gabby is one hot tamale! Pornstar and exotic dancer, come watch!
Penny Pax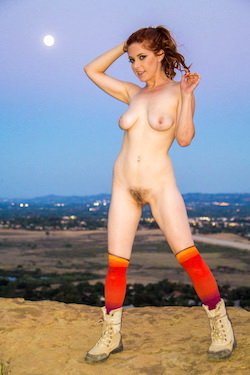 Next Show:
Wed, Dec 12, 5:00PM EST
Penny's Place
AVN Best Actress Penny Pax is all natural and ready to please... she's been known to do a dirty thing or two. Meet her online right here!
Kelley Cabbana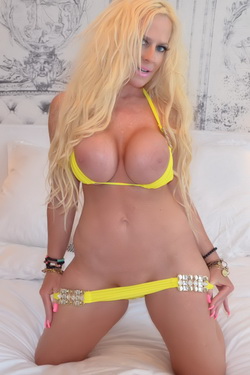 Next Show:
Wed, Dec 12, 6:00PM EST
Kelley Cabbana
Blonde Bombshell Naughty Big Tits and Ass . AVN cam girl nominee and former playboy TV host, NOW XXX!
Carmen Valentina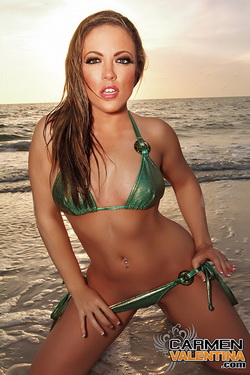 Next Show:
Wed, Dec 12, 7:00PM EST
My Toy Show
Our little girl is growing up! The baby of the VNA Carmen is usually naked in 5 min, lol...
Julia Ann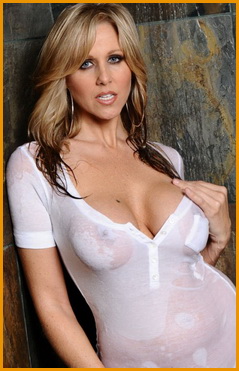 Next Show:
Wed, Dec 12, 8:00PM EST
Milf Mania
Libra baby Adult film actress. Human Being. A sucker for love. Award winning Adult Film Actress!
Lelu Love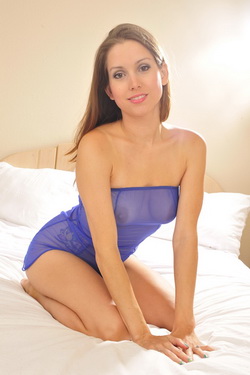 Next Show:
Wed, Dec 12, 9:00PM EST
Virtual Girlfriend
You don't need a wife, or girlfriend, or hooker or escort - Just let me be your virtual girlfriend!
Daisy Destin
Next Show:
Thu, Dec 13, 12:00AM EST
Country Style
You don't get curves like these from eating salads! #CornFedCountryGirl
Maxine X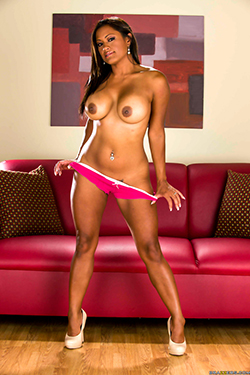 Next Show:
Thu, Dec 13, 3:00PM EST
Maxine X Asian Squirter
Hi, I'm Maxine X, DDD, Asian Porn Star from Canada. I'm an exhibitionist who loves to get wet and kinky for you. Cum enjoy my sexy show!
Angelina Castro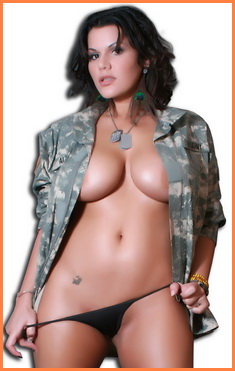 Next Show:
Thu, Dec 13, 5:00PM EST
The Cuban Hour
The best thing to come out of Cuba since the hand rolled cigar!
Kimber Lee
Next Show:
Thu, Dec 13, 6:00PM EST
Kimber Lee
Young Kimber will blow more than just your mind in her hot live show! Come join VNA's cutest addition!!
Kendra James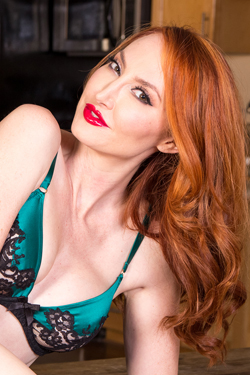 Next Show:
Thu, Dec 13, 7:00PM EST
Join me live!
Welcome to the world of firey redheaded fetish vixen and femdom icon Kendra James! Tell me your secrets, fantasies and desires. I want to know what makes you tick and turns you on!
Sara Jay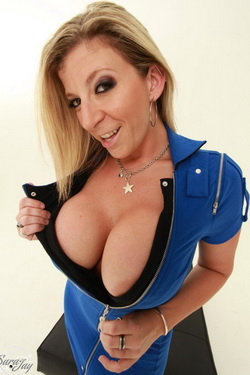 Next Show:
Thu, Dec 13, 8:00PM EST
Booty on Duty
You never know who will show up on cam with me, I do solo, bg and gg and IR shows!
Samantha Grace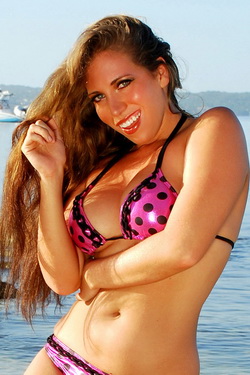 Next Show:
Thu, Dec 13, 11:00PM EST
Superherione Babe
Cum join me for a little dirty talk and adult nudity with toys. I am a fan of dressing for sex and kinky role playing games. The more rope and gags, the better! So, let's struggle and moan in pleasure together.
Jamie Foster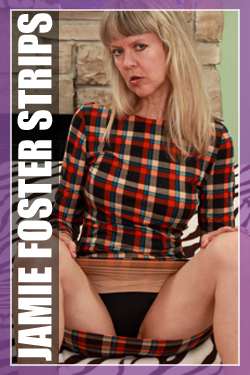 Next Show:
Fri, Dec 14, 1:00PM EST
Jerk4Jamie
Jamie is your shit-talking stepmom, skinny, natural boobs and very real. Tune in Thursdays for family secrets and cougar tips. Feel free to cum on cam but no pressure!
Maggie Green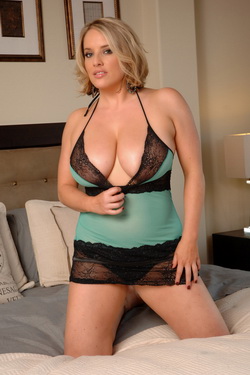 Next Show:
Fri, Dec 14, 4:00PM EST
Maggie Green
All natural Score Magazine cover girl - loves to get down and dirty…she truly is The G-Cup Girl Next Door
Reyna Mae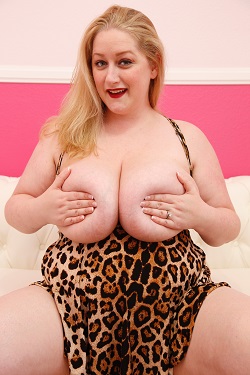 Next Show:
Fri, Dec 14, 5:00PM EST
Reyna Mae
Pornstar & camgirl on the net since 2003. I'm brainy, curvy and sassy with all natural size 36K breasts.
Tasha Reign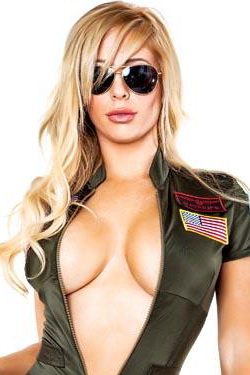 Next Show:
Fri, Dec 14, 7:00PM EST
Reign on me
Blonde bombshell and self made porn entrepreneur Tasha is bringing sexy back!
Nicky Ferrari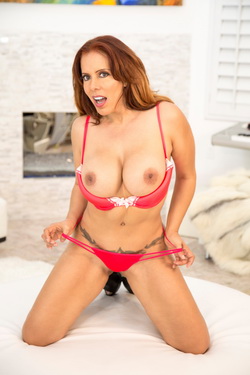 Next Show:
Fri, Dec 14, 10:00PM EST
Nicky Ferrari
With a unique latin beauty Nicky Ferrari is one of the sexiest MILFs in the world.
Chellie DD
Next Show:
Sat, Dec 15, 12:00AM EST
The English Seductress
Curvy Chellie is ready to Tease you into a Hot Frenzy and make you realize what you've been missing ;)
Nilous PlayPen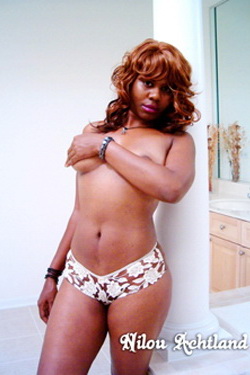 Next Show:
Sat, Dec 15, 5:00PM EST
Nilous PlayPen
Your Canadian Fuck Toy is here! Multiracial, Crazy, Sexy, Cool obsession for men, women & couples!!!
Shandafay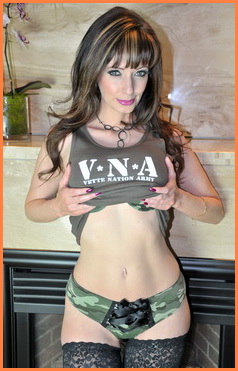 Next Show:
Sat, Dec 15, 7:00PM EST
Shandafay
Your sexy girl wearing her favorite pantyhose/garter to tease and please your hard cock!
Samantha 38G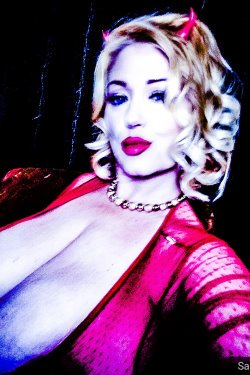 Next Show:
Sat, Dec 15, 8:00PM EST
Sam38g's Comedy Hour
Each week I wear a different costume & have a theme. Lots of laughs to go with these big boobs
Platinum Puzzy
Next Show:
Sat, Dec 15, 9:00PM EST
BBW MILF MEGA SHOW
Cum play with the hot and horny Mega MILF Porn star Platinum Puzzy!
ErotiqueTV 2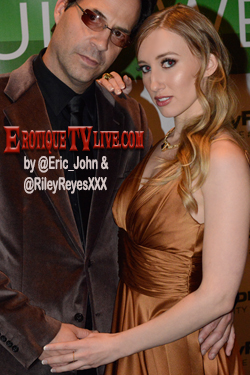 Next Show:
Sat, Dec 15, 10:00PM EST
Eric John & Eden Sin FUCK
A very special live boy/girl sex celebration as incredible 22yo superslut EDEN SIN & porn legend ERIC JOHN enjoy each other passionately & fully for the very first time! Watch EROTIQUETV being broadcast & filmed on this exciting simulcast!
Sammi Ross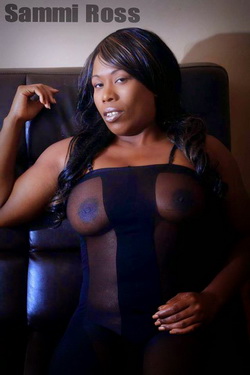 Next Show:
Sat, Dec 15, 11:00PM EST
Sammi's World
Welcome to my naughty world :)
Desirable Bottom
Next Show:
Sun, Dec 16, 8:00AM EST
Sunday Funday
Let me Stimulate your Senses in all the right places.. Tantalizing and Tease you straight to the point & please you, with my curves and big round juicy ass. This Sunday will be the Breast way to start off your Day & Take care of your Morning Wood.
Jackie Synn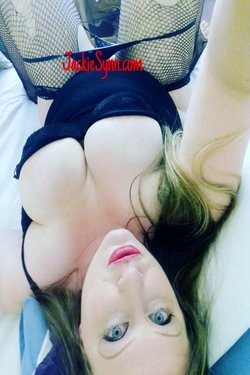 Next Show:
Sun, Dec 16, 11:00AM EST
Jackie Synn
I love to oil up my ass & huge tits for you to worship. I'm an expert at dirty talk, CEI, JOI, cuckold, financial domination, femdom, fetishes, gagging, & role play- I'm very open minded. I will get into your head, I will make you addicted.
Monica Milf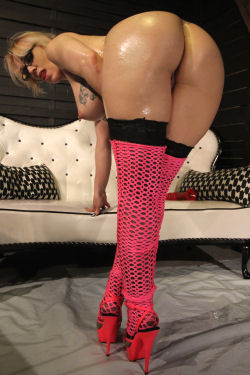 Next Show:
Sun, Dec 16, 5:00PM EST
Live from Norway
Join my sinfulsunday. The horniest norwegian milf, these themed shows rock! I am uncensored and unfiltered!
ErotiqueTV 1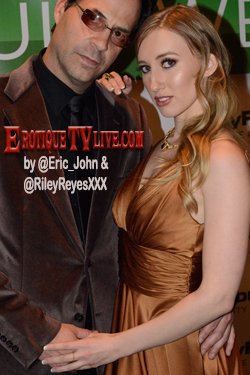 Next Show:
Sun, Dec 16, 6:00PM EST
ErotiqueTV 1
Every week we do hardcore live shows featuring Eric John and various pornstars!
Kimmie Kaboom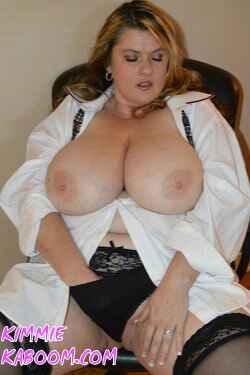 Next Show:
Sun, Dec 16, 9:00PM EST
Kimmie KaBoom
Cum BOOM with Kimmie KaBoom
Sofie Marie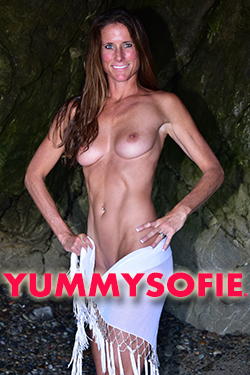 Next Show:
Sun, Dec 16, 10:00PM EST
Sofie Marie Sexy Sex Show
Join me for my sexy sex show on VNALIVE.com! Talk to me and get me naked! If you like super tiny bikinis and long legs, and a down to earth horny girl, join me for really sexy fun.
Hot Wife Rio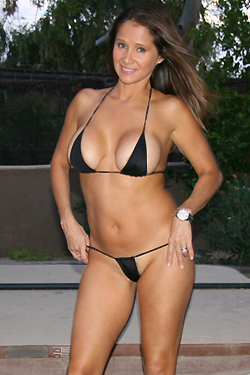 Next Show:
Mon, Dec 17, 1:00PM EST
Monday Start Up
I share every aspect of my sex life with you, from real life experiences to all my fantasies.
Nina Kayy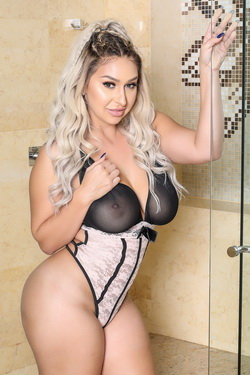 Next Show:
Tue, Dec 18, 1:00PM EST
Nina's World
Welcome to my world! I'm a different person every day and my moods change. I make no promises on my shows and every week is something different. So make sure you log in and see what surprises I have coming!
Dawn Marie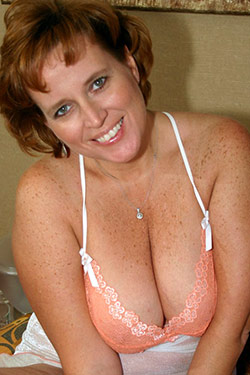 Next Show:
Tue, Dec 18, 7:00PM EST
Dawn Marie
My name is Dawn Marie and yes that is my real name. I have been naked online for 16 years!
Erika Xstacy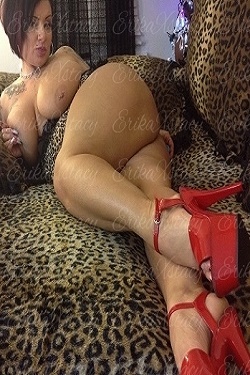 Next Show:
Fri, Dec 21, 7:00PM EST
Erika Xstacy
Fridays Night Lights! Lets enjoy wine time at the end of the week. There is no telling what can happen in a room full of sexual imaginations Meet me @ 7 with a glass of your favorite drink in one hand and whatever you want you want in the other
Mandy Tyler
Next Show:
Sat, Dec 22, 6:00PM EST
Mandy Tyler
Classy and Nasty never looked so good! Making homemade porn for over 18 years!
Vicky Vette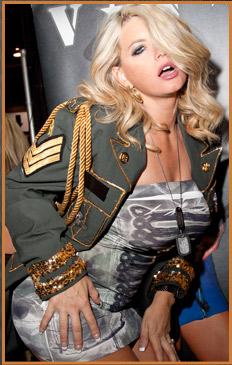 Next Show:
Sun, Jan 6, 4:00PM EST
The Sunday Suck
Sundays don't suck but I do! Come play with me! Sunday is our funday!
Nikki Benz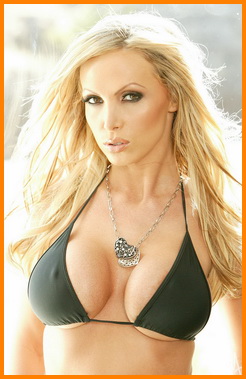 Next Show:
Mon, Jan 7, 10:00PM EST
Nikki Benz
Penthouse Pet, AVN crossover star nominee, adult actress and glamour model, take the Benz for a ride!
Rubber Doll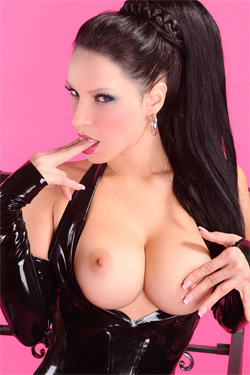 Next Show:
Tue, Jan 8, 9:00PM EST
Rock it with Rubber Doll
What's your fetish? Get ready for non-stop kinky fun with International Fetish Model and Performer, RubberDoll!
Lauren Phillips
Next Show:
Sun, Dec 15, 8:00PM EST
Lauren Phillips
Tall Sexy Redhead Nympho! The GIRL NEXT DOOR with a WILD SIDE. Let me bring your fantasies to reality!